Clothes that you want to wear for 100 years, made from one fabric in the world
Creating clothes that will be cherished
and last a lifetime.
Let's think about the clothes we wear. All clothes begin with natural materials such as flax and cotton. People carefully spin the plant fibres into threads to create cloth. In order to prevent the waste of beautiful materials produced from human wisdom, we have created clothes that will last 100 years.
Minimal cutting, linear design, and origami-like structures make it possible to make the most of materials. Traditional kimono design follows the same principles. Any remnants of cloth are sewn together to create new things.
The long story of the clothes has only just begun. They become part of the owner's life, and begin to play the role of 'lifetime clothes'. They are travelling with you and breathing with you.
The clothes become more and more beautiful as time goes on. Even if they start to wear out, the journey can continue with repairing, re-dyeing or remaking. Toi Designs hopes that the clothes will be returned to the soil with gratitude when their role ends.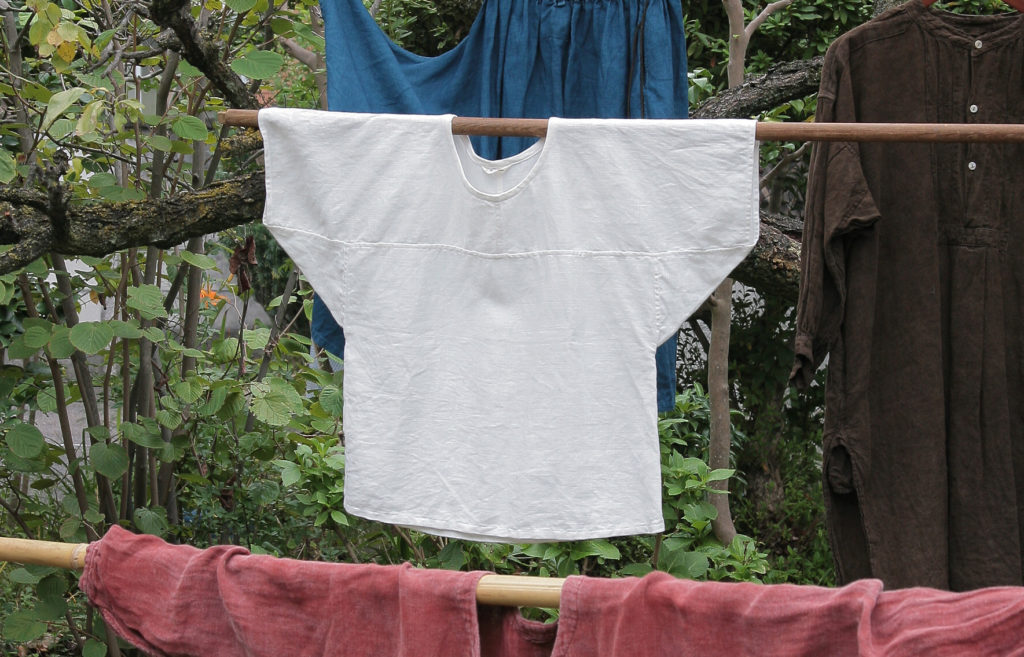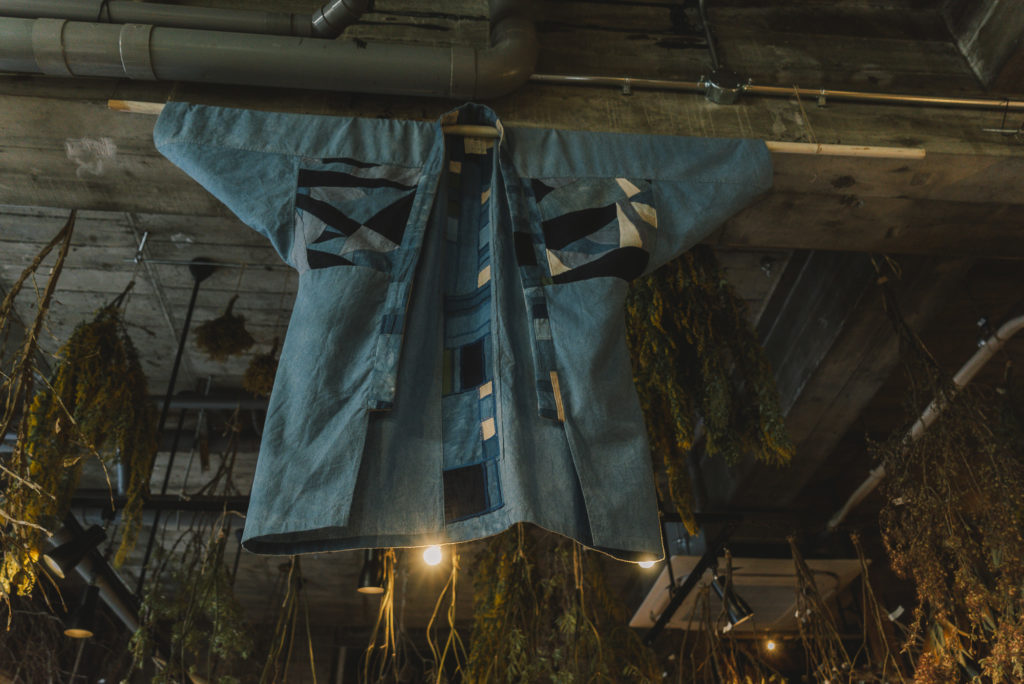 Clothes are made from the fibre of plants, so should be returnable to the soil.
May the days lined up be stitched together
and become someone's 'Toi' (which means 'forever' in Japanese).
The logo pattern of Toi Designs is woven in the cloth. The logo looks like a thread and bobbin, and expresses the founder's wish: May the days lined up be stitched together and become someone's 'Toi' (which means 'forever' in Japanese).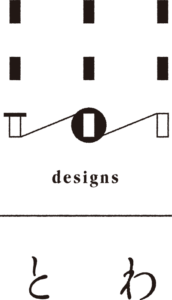 May the days lined up be stitched together and become someone's toi
(which means 'forever' in japanese).
From selling original brand clothing, to making custom-made clothes, to making wedding dresses and costumes, we can respond to various requests related to clothing.​
Toi Designs hopes that you feel a familiarity with where the clothes are from, that you can feel with each breath. We are engaged in various projects, aiming to create clothes that will be cherished and last a lifetime. Toi Designs sells original clothes with special attention to Japanese materials and colors, as well as a curated selection of lifestyle goods. We accept orders for custom-made clothes, natural dyeing, and clothing repairs, and we run natural dyeing workshops.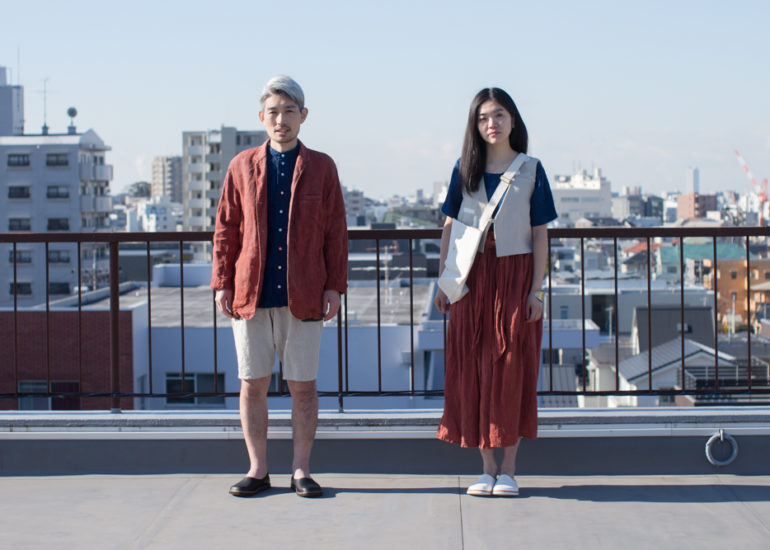 Developing Toi Designs' original brand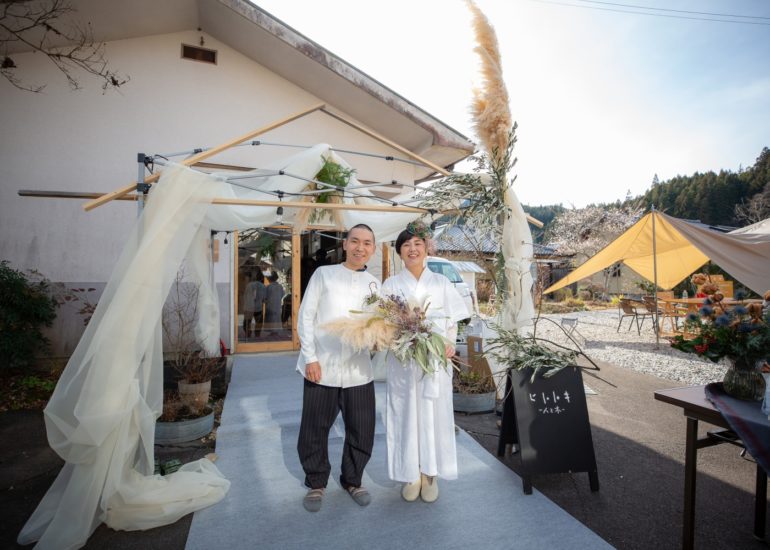 Making original wedding dresses and performance costumes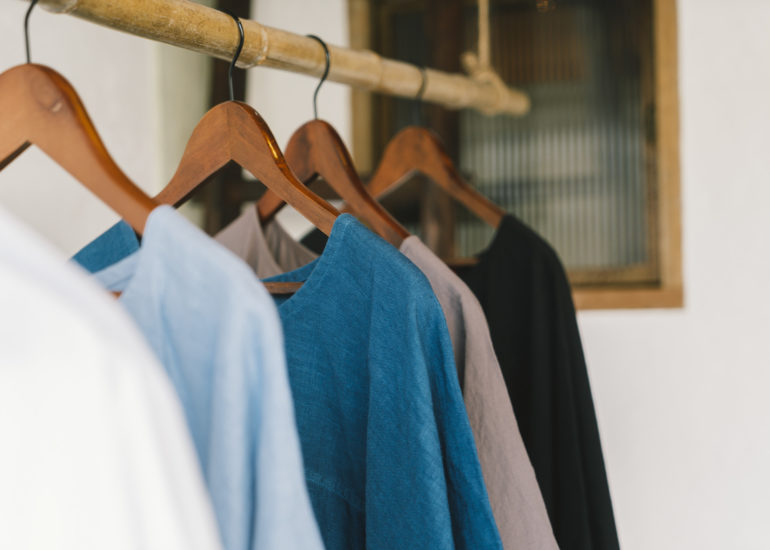 Making various custom-made clothes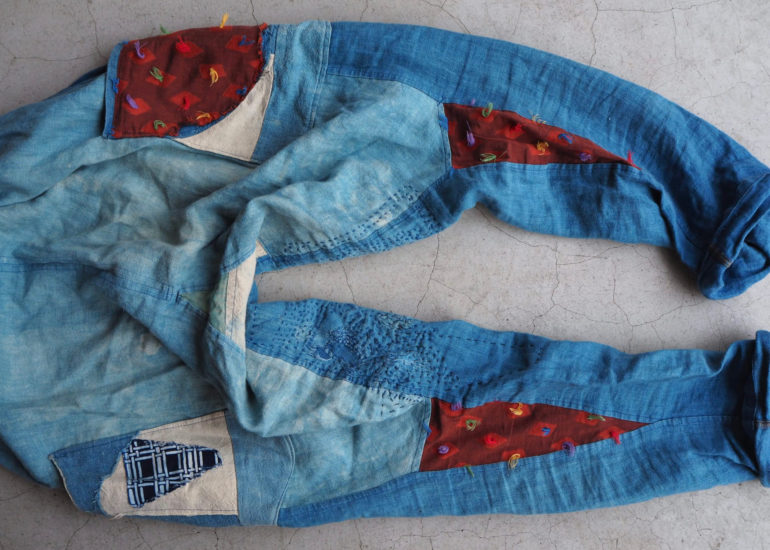 Remaking, mending, dyeing to another color and re-dyeing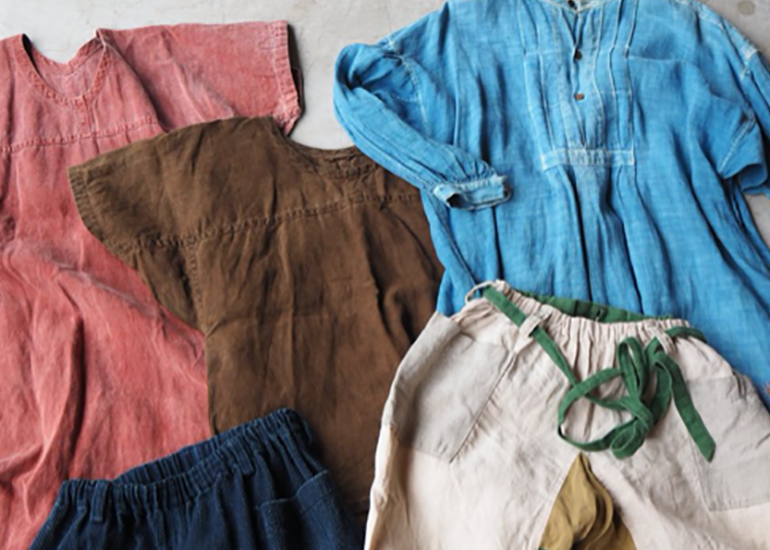 We are collecting Toi Designs' original clothes if you don't wear
We are able to repair and mend clothes as many times as you need, regardless of how long it has been since they were purchased.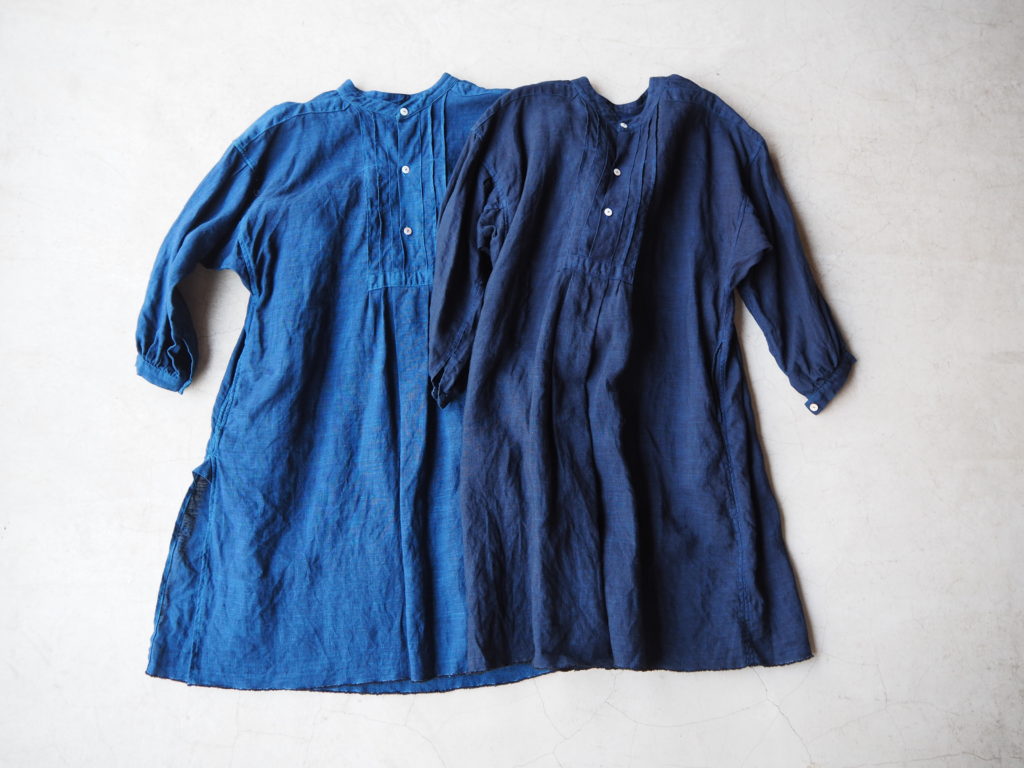 In order for clothes to last 100 years, it is important to cherish them and look after them properly. One important thing is that the owners want to wear them for a long time. The creators of the clothing will be responsible for the mending, repairing and dyeing. Mending is 繕 (tsukuroi) in Japanese. The character is made of 糸, which means 'thread', and 善 which means 'good'. So 'tsukuroi' means to do good things using thread. Toi Designs calls repaired/mended clothes 'tsukuroi' clothes. We think that clothes should be made to last. We need to conserve the natural environment in which clothes can be produced and repaire. 
Clothes that are undyed can be dyed with natural dyes after purchase. It is also possible to re-dye clothes that have faded. The colors you can choose from are indigo, kakishibu (persimmon), bengara-red or bengara-yellow. Dyeing takes about two months. 
We can adjust the sleeve length and hem length of most clothes. There is no charge for shortening. For lengthening, there is no charge for up to 10cm. For over 10 cm, the price will be determined by the structure of the clothes. 
If the clothes are damaged by moths or friction, they can be mended with decoration. We will attach cloth to the damaged area with appliqué techniques, or darn the area with yarn. 
Please let us know if you have ideas for remaking a piece of clothing. Some examples are adding pockets, remaking an adult's clothes to children's size, remaking clothes into a handbag, or even small towels. Clothes can stay with you throughout life, if they change their form. Toi Designs remakes clothes as 'tsukuroi-clothes', according to each customer's wishes. You might feel like "It would be great if I could have …" or "mottainai", which is a Japanese word meaning a feeling of regret at wasting something valuable. 
All repairs are free or paid. For more information, please contact us from the contact form.
「100年着たい衣服」はあなたが100年着なくても大丈夫です◎
とわでざいんの衣服は着るほどに風合いが良くなりあなたの暮らしに馴染んでいきます。けれども様々な都合上着れなくなったり、着なくなった衣服になることもあるかと思います。そんな衣服たちは、私たちが繕い(つくろい)をすることで生まれ変わり、再びお店に並び、別の人と一緒に旅をしていくことができます。クローゼットに眠っている衣服は「もったいない」ですし、ものが増えてしまうことは住まいや心が窮屈になることの要因のひとつかと私は思います。新しいものを手にする時がきたら自分の点検のチャンス。手放せるものは手放して、今のあなたの衣生活に最善のものを考えてみてくださいね。衣服の回収に関しては以下の通りです。
とわでざいんの衣服のみ回収いたします
マルシェや展示会会場での受け取りは行っておりませんので必ずとわ商店へお届けください
発送にかかる送料はお客様のご負担となります
(回収の手順)
回収してほしい衣服をとわ商店へお届けください

ご持参の場合はスタンプカードに5P捺印をいたします 

近江麻の衣服か、とわでざいんオリジナル尾州布に限り商品券¥1,000分を贈呈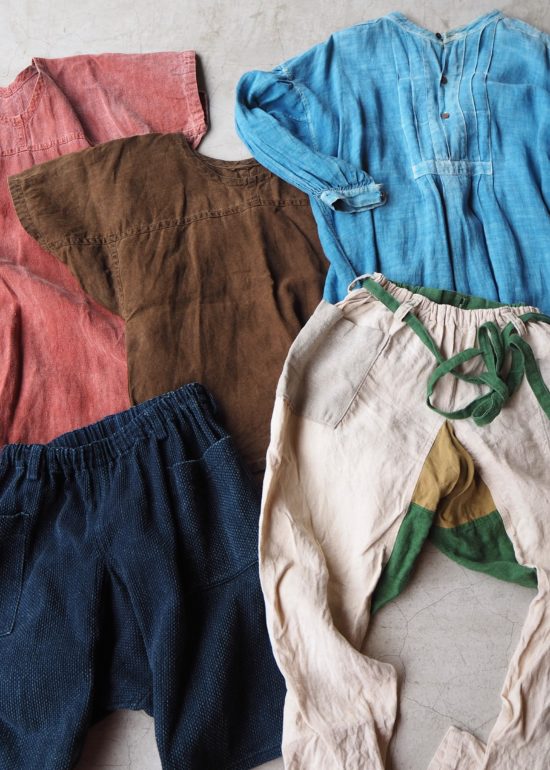 衣服は回収後、とわでざいん商店にてアウトレット商品として、またはリメイク商品として販売されます。繕われることも、持ち主が変わることも衣服の旅。いろんなところへ巡ることも素敵なことだと思います。「 〜旅するあなたの衣服〜USED回収プロジェクト」。ご参加いつでもお待ちしております。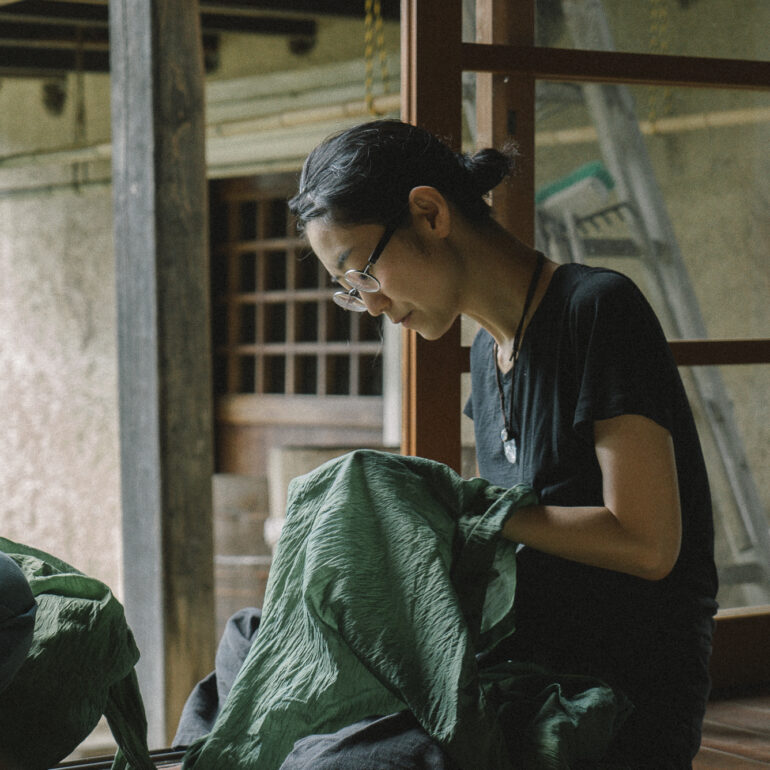 岐阜県出身。環境ボランティア活動を通じ環境やごみ問題などに興味を持ち、ファッションのあり方を考える。石油に変わる資源でもあるヘンプ麻の可能性を知り、名古屋大須にあったヘンプ麻服の専門店「麻芽」を引継ぎ24歳で独立。イベントスペース「サイノメ」も同時運営。2015年30歳まで運営。同年、toi designsをヘルシンキでのファッションショウを機にスタートさせる。2017年より名古屋市内に「とわでざいん商店」オープン。現在は商店を離れ、山嶺にアトリエスペースを準備中。
In order to prevent waste,
we make clothes in a flow of circulation and regeneration.​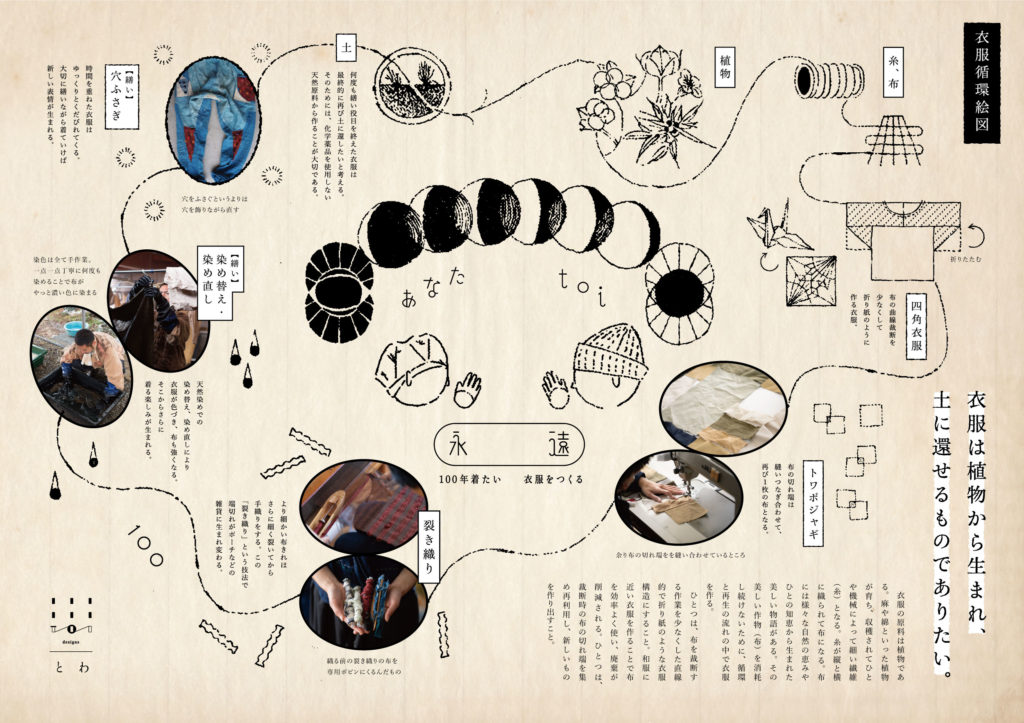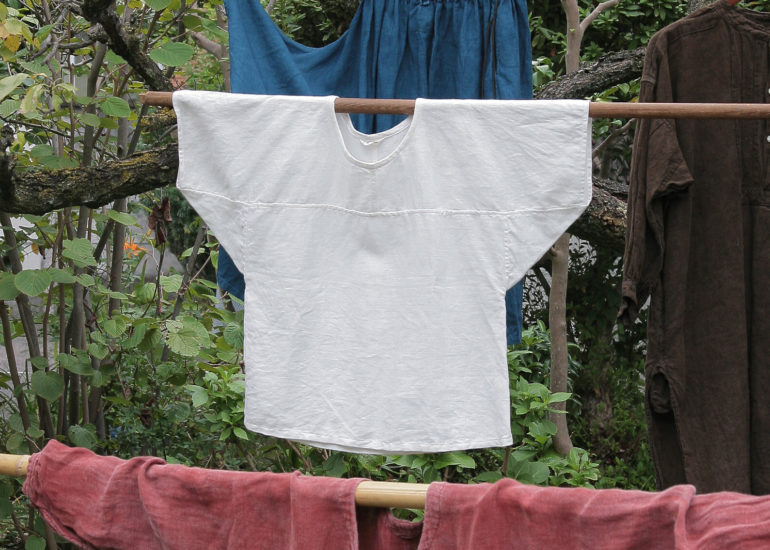 1. Square clothing pattern
The clothes are created like origami, so do not involve much curved cutting. This is because our concept is 'creating clothing with minimal waste'.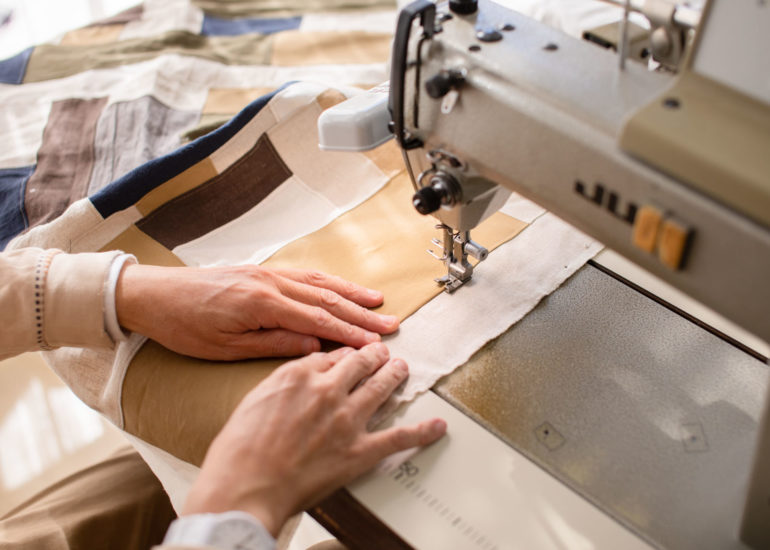 2. Toi-Pojagi (Traditional Korean patchwork)
The remnants of cloth are stitched together, become new pieces, and are reborn as unique clothes.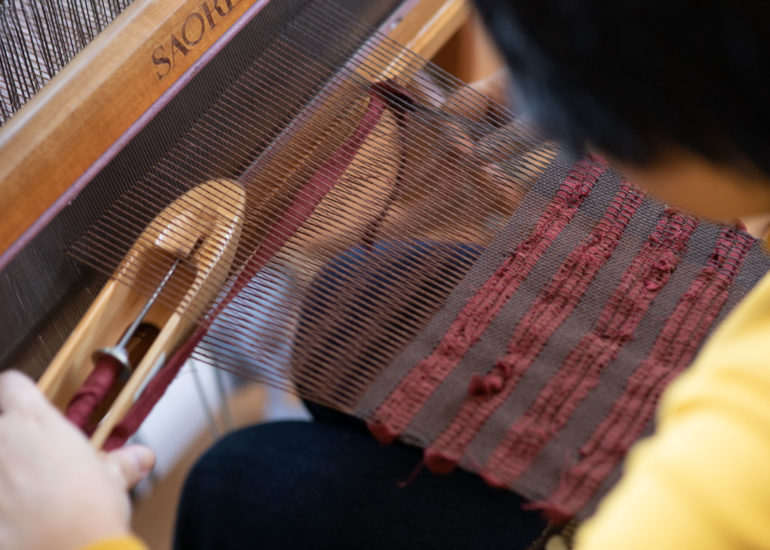 3. Saki-Ori (Japanese traditional way of reuse)
'Saki' means to tear, and 'Ori' means to weave. Remnants that are too small to use for other things are torn into strips and then woven by hand. This technique lets even the smallest remnant be reborn as goods such as pouches.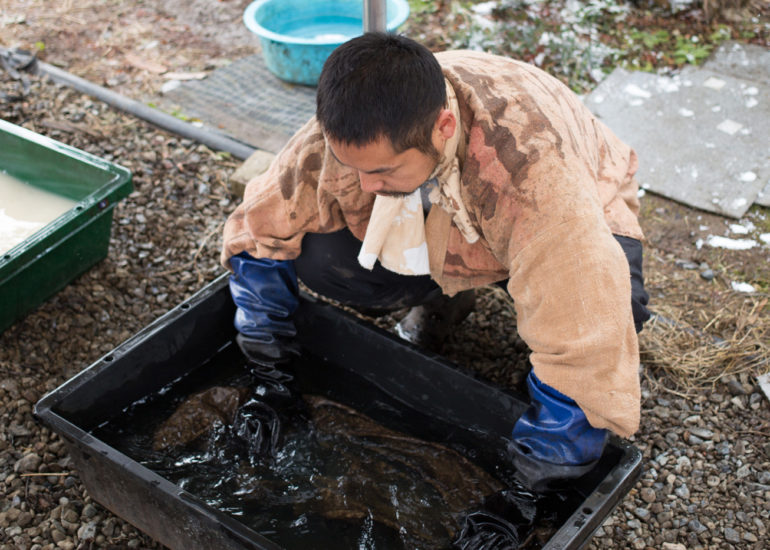 4. Dyeing to another color and re-dyeing
All of the dyeing is done by hand. The cloth turns a deep color by the careful process of dyeing piece by piece, again and again. Natural dyeing to another color and re-dyeing gives clothes a beautiful color and makes them strong. This brings joy to the wearer. 
Make clothes that you want to wear for 100 years
3-8, Nekogahoratori, Nagoya Shi Chikusa Ku, Aichi Ken, 464-0032, Japan
Business hours / 11:00 to 17:00 (Tuesday, Wednesday, Thursday regular holiday + Sunday irregular holiday)
Tel.052-764-0086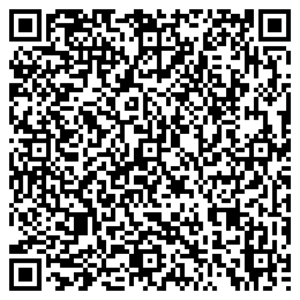 Toi designs regularly distributes e-mail newsletters. Please read the above QR or register from this link.
* It often happens that it is sorted to the promotion folder by Gmail etc. or it becomes junk mail. After performing "Drag and drop the email in the promotion to the main", "Right-click to move the email to the selected part and move it to the main", etc., it will be received in the main, so please try it once.